Starting on September 15, the Tallahassee Chan Center and the Social Justice and Innovation Lab at the Askew School of Public Administration and Policy (Florida State University) will inaugurate an online series of educational programs, focusing on racism from multiple perspectives: racial trauma, history of slavery, criminal justice discrimination, gender inequalities, health and education systems, and also amplifying the agency of black literature, arts, healing, and transformation. These lectures are followed the next week for an online discussion group to help process, absorb, and ask questions about the lecture. More topics and dates will become available as more speakers are invited. You do not have to join each week, and we will use the same Zoom link each week.
All talks and subsequent discussion meetings will start at 7:30PM, with an optional guided meditation led by Guo Gu (the founder and teacher of the Tallahassee Chan Center) starting at 7:00PM.
For more information on racism, the Tallahassee Chan Center has created a list of educational resources, both literature and videos, to begin understanding and dismantling racism here: https://tallahasseechan.org/solidarity/
---
Tuesday, September 15: "Racial Trauma and Its Impact on the Black Community"
---
Jamila Holcomb, PhD
Dr. Jamila Holcomb is Teaching Faculty at Florida State University in the Department of Family and Child Sciences. In addition to being a faculty at FSU, Dr. Holcomb is a licensed marriage and family therapist and the owner of Holcomb Counseling and Consulting, LLC. She specializes in individual, family, and trauma counseling.
View the recording here https://www.youtube.com/watch?v=nKlDkn3xnxY and the slides here.
Our post-lecture discussion on Dr. Holcomb's talk will be held on Tuesday, September 22 at 7:30pm.
---
Tuesday, September 29: "Slavery, Religion, and American Freedom"
---
Amanda Porterfield, PhD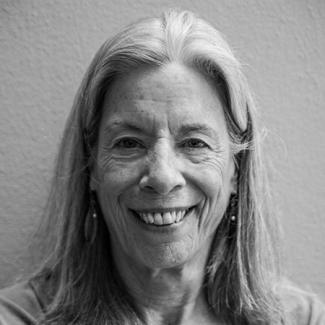 Amanda Porterfield is a historian of American religion with interests in the place of religion in business, law, politics and modern art. She is currently Professor Emerita at Florida State University.
Pre-lecture recommended readings:
Slavery's role in driving American economic growth and political history:  Sean Wilentz, "American Slavery and the Relentless Unforeseen" (New York Review of Books, 2019).
Here are Dr. Porterfield's other recommended readings on the History of American Slavery.
View the recording here https://www.youtube.com/watch?v=Zdtr3E7D3ZI.
Our post-lecture discussion on Dr. Porterfield's talk will be held on Tuesday, October 6 at 7:30pm.

---
Tuesday, October 13: "The Rosewood Incident in FL, 1923"
---
Maxine Jones, PhD
Professor Maxine Jones has been a faculty member at Florida State University since 1982. She's a specialist in African-American history in FL (also the title of her first book). She has served in many leadership positions at FSU, including chairing the Title IX subcommittee on the FSU Athletics Committee for over a decade, and currently serving as Chair of the Historical Legacy Subcommittee of the FSU's President's Task Force on Anti-Racism, Equality & Inclusion. To read the article she researched on the event, please see the document here.
Dr. Jones will discuss her work conducted for the FL Legislature on the Rosewood Massacre. In a week-long 1923 rampage, whites murdered eight black residents of Rosewood, Florida, burning the town to the ground, following a false accusation against a black man by a white woman. The Florida Legislature commissioned Prof. Jones' study of Rosewood in 1993, which led to reparations for Rosewood victims in 1994.
Our post-lecture discussion on Dr. Jones' talk will be held on Tuesday, October 20 at 7:30pm.

View the recording here https://www.youtube.com/watch?v=mRQvnsjmztI.
---
---
Tuesday, November 10: "Systemic Racism in Education (P-20 and Beyond)"
---
Cameron Beatty, PhD
Cameron C. Beatty, Ph.D. is an assistant professor in the Department of Educational Leadership and Policy Studies at Florida State University. Dr. Beatty teaches courses in the undergraduate leadership studies program and the higher education graduate program, as well as conducts research with the Leadership Learning Research Center.
Our post-lecture discussion on Dr. Beatty's talk will be held on Tuesday, November 17 at 7:30pm.
View the recording here https://www.youtube.com/watch?v=GNs3QdJvyOY.
---
Tuesday, December 1: "Racism, Mass Criminalization, and Legal Change"
---
Matthew Clair, PhD
Dr. Matthew Clair is Assistant Professor in the Department of Sociology and (by courtesy) the Law School. His research interests include law and society, race and ethnicity, social inequality, cultural sociology, criminal justice, and qualitative methods.
His book Privilege and Punishment: How Race and Class Matter in Criminal Court shows how race and class inequalities in the criminal legal system are embedded in and reproduced through the attorney-client relationship. Drawing on in-depth ethnographic and interview data, his book shows how lawyers and judges often silence, coerce, and punish disadvantaged defendants who attempt to advocate for themselves in court but reward privileged defendants who trust in and defer to their lawyers' legal expertise. These dynamics reveal a paradox of legal control: striving to exercise one's legal rights often backfires for the poor and people of color.
View the recording here.
Our post-lecture discussion on Dr. Clair's talk will be held on Tuesday, December 9 at 7:30pm.
---
January 19, 2021: "Racism in Healthcare: The Haves and Have Nots"
---
Cynthia Hughes Harris, PhD
Dr. Cynthia Hughes Harris serves as the Dean of the School of Allied Health Sciences at Florida Agricultural and Mechanical University.  Dr. Harris has engaged in multiple initiatives related to inequities in health care.  She is a past recipient of a multimillion dollar NIH grant focused on health disparities in both rural and urban communities.  The research focused on systems of community empowerment as approaches to health and wellness.  Dr. Harris has also addressed the results of the qualitative experiences of minority students in different academic environments.
Our post-lecture discussion on Dr. Harris' talk will be held on Tuesday, January 26 at 7:30pm.
---
February 16, 2021: "The Black Church Fighting Against the Sin of Racism:  It's the Right Thing To Do!"
---
Rev. Dr. R. B. Holmes, Jr., Pastor
Dr. R. B. Holmes, Jr., is the pastor of the historic Bethel Missionary Baptist Church, located in the heart of downtown Tallahassee, Florida's Frenchtown community. Bethel Missionary Baptist Church was established in 1870.  Reverend Holmes has faithfully served thirty years of his nearly four decades in pastoral leadership at the Bethel Missionary Baptist Church.
Dr. Holmes' strategic mission and mandate have been to "transform people for the glory of God and the good of the community."  His outstanding contributions have been recognized locally, across the state and nationally.  Fully supported by his congregation of over 3,000 members, Dr. Holmes has led the transformation of the Frenchtown community. Five Florida governors have appointed Dr. Holmes to various university boards of trustees and to various state-wide policy-making bodies in recognition of his unique leadership skills and spiritual gifts.  Under his extraordinary leadership, Bethel has over 47 active, intergenerational, family-based ministries: Christian Education, Music & Performing Arts, Infants, Children, Youth, Singles, Married Couples, Millennials/Young Adults, Collegiates, VisionTogether (Ages 40-55), Retirees/Thank you, Jesus (55+)), Military, Men's, Promise Ministry (75+), Women's, Young Mothers Mentoring, Girl Scouts, Africare, Haiti, Homeless, Veterans Outreach Ministries, etc.
Please stay tuned for more speakers and events.