Starting on September 15, the Tallahassee Chan Center and the Social Justice and Innovation Lab at the Askew School of Public Administration and Policy (Florida State University) will inaugurate an online series of educational programs, focusing on racism from multiple perspectives: racial trauma, history of slavery, criminal justice discrimination, gender inequalities, health and education systems, and also amplifying the agency of black literature, arts, healing, and transformation. These lectures are followed the next week for an online discussion group to help process, absorb, and ask questions about the lecture. More topics and dates will become available as more speakers are invited. You do not have to join each week, and we will use the same Zoom link each week.
All talks and subsequent discussion meetings will start at 7:30PM, with an optional guided meditation led by Guo Gu (the founder and teacher of the Tallahassee Chan Center) starting at 7:00PM.
---
Tuesday, September 15: "Racial Trauma and Its Impact on the Black Community"
---
Jamila Holcomb, PhD
Dr. Jamila Holcomb is Teaching Faculty at Florida State University in the Department of Family and Child Sciences. In addition to being a faculty at FSU, Dr. Holcomb is a licensed marriage and family therapist and the owner of Holcomb Counseling and Consulting, LLC. She specializes in individual, family, and trauma counseling.
View the recording here https://www.youtube.com/watch?v=nKlDkn3xnxY and the slides here.
Our post-lecture discussion on Dr. Holcomb's talk will be held on Tuesday, September 22 at 7:30pm.
---
Tuesday, September 29: "Slavery, Religion, and American Freedom"
---
Amanda Porterfield, PhD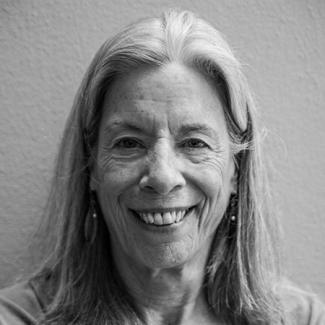 Amanda Porterfield is a historian of American religion with interests in the place of religion in business, law, politics and modern art. She is currently Professor Emerita at Florida State University.
Pre-lecture recommended readings:
Slavery's role in driving American economic growth and political history:  Sean Wilentz, "American Slavery and the Relentless Unforeseen" (New York Review of Books, 2019).
Here are Dr. Porterfield's other recommended readings on the History of American Slavery.
Our post-lecture discussion on Dr. Porterfield's talk will be held on Tuesday, October 6 at 7:30pm.

---
Tuesday, October 13: "The Rosewood Incident in FL, 1923"
---
Maxine Jones, PhD
Professor Maxine Jones has been a faculty member at Florida State University since 1982. She's a specialist in African-American history in FL (also the title of her first book). She has served in many leadership positions at FSU, including chairing the Title IX subcommittee on the FSU Athletics Committee for over a decade, and currently serving as Chair of the Historical Legacy Subcommittee of the FSU's President's Task Force on Anti-Racism, Equality & Inclusion.
Dr. Jones will discuss her work conducted for the FL Legislature on the Rosewood Massacre. In a week-long 1923 rampage, whites murdered eight black residents of Rosewood, Florida, burning the town to the ground, following a false accusation against a black man by a white woman. The Florida Legislature commissioned Prof. Jones' study of Rosewood in 1993, which led to reparations for Rosewood victims in 1994.
Our post-lecture discussion on Dr. Jones' talk will be held on Tuesday, October 20 at 7:30pm.

---
Please stay tuned for more speakers and events.