The series concluded in July 2021. Please scroll below for recordings.


On September 15, 2020, the Tallahassee Chan Center and the Social Justice and Innovation Lab at the Askew School of Public Administration and Policy (Florida State University) inaugurated an online series of educational programs, focusing on racism from multiple perspectives: racial trauma, history of slavery, criminal justice discrimination, gender inequalities, health and education systems, and also amplifying the agency of black literature, arts, healing, and transformation. These lectures were followed with an online discussion group to help process, absorb, and ask questions about the lecture the week after the lecture was given.  All talks and subsequent discussion meetings started at 7:30PM, with an optional guided meditation led by Guo Gu (the founder and teacher of the Tallahassee Chan Center) which started at 7:00PM.
For more information on racism, the Tallahassee Chan Center has created a list of educational resources, both literature and videos, to begin understanding and dismantling racism here: https://tallahasseechan.org/solidarity/
---
September 15, 2020: "Racial Trauma and Its Impact on the Black Community"
---
Jamila Holcomb, PhD
Dr. Jamila Holcomb is Teaching Faculty at Florida State University in the Department of Family and Child Sciences. In addition to being a faculty at FSU, Dr. Holcomb is a licensed marriage and family therapist and the owner of Holcomb Counseling and Consulting, LLC. She specializes in individual, family, and trauma counseling.
View the recording here and the slides here.
---
September 29, 2020: "Slavery, Religion, and American Freedom"
---
Amanda Porterfield, PhD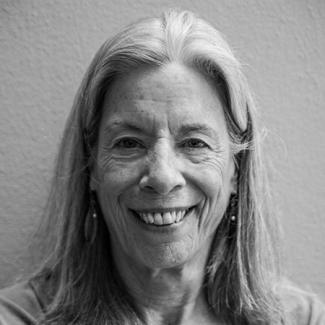 Amanda Porterfield is a historian of American religion with interests in the place of religion in business, law, politics and modern art. She is currently Professor Emerita at Florida State University. Pre-lecture recommended readings: Slavery's role in driving American economic growth and political history:  Sean Wilentz, "American Slavery and the Relentless Unforeseen" (New York Review of Books, 2019).
View the recording here.
---
October 13, 2020: "The Rosewood Incident in FL, 1923"
---
Maxine Jones, PhD
Professor Maxine Jones has been a faculty member at Florida State University since 1982. She's a specialist in African-American history in FL (also the title of her first book). She has served in many leadership positions at FSU, including chairing the Title IX subcommittee on the FSU Athletics Committee for over a decade, and currently serving as Chair of the Historical Legacy Subcommittee of the FSU's President's Task Force on Anti-Racism, Equality & Inclusion. To read the article she researched on the event, please see the document here. Dr. Jones will discuss her work conducted for the FL Legislature on the Rosewood Massacre. In a week-long 1923 rampage, whites murdered eight black residents of Rosewood, Florida, burning the town to the ground, following a false accusation against a black man by a white woman. The Florida Legislature commissioned Prof. Jones' study of Rosewood in 1993, which led to reparations for Rosewood victims in 1994.
View the recording here.
---
November 10, 2020: "Systemic Racism in Education (P-20 and Beyond)"
---
Cameron Beatty, PhD
Cameron C. Beatty, Ph.D. is an assistant professor in the Department of Educational Leadership and Policy Studies at Florida State University. Dr. Beatty teaches courses in the undergraduate leadership studies program and the higher education graduate program, as well as conducts research with the Leadership Learning Research Center.
View the recording here.      
---
December 1, 2020: "Racism, Mass Criminalization, and Legal Change"
---
Matthew Clair, PhD
Dr. Matthew Clair is Assistant Professor in the Department of Sociology and (by courtesy) the Law School. His research interests include law and society, race and ethnicity, social inequality, cultural sociology, criminal justice, and qualitative methods. His book Privilege and Punishment: How Race and Class Matter in Criminal Court shows how race and class inequalities in the criminal legal system are embedded in and reproduced through the attorney-client relationship. Drawing on in-depth ethnographic and interview data, his book shows how lawyers and judges often silence, coerce, and punish disadvantaged defendants who attempt to advocate for themselves in court but reward privileged defendants who trust in and defer to their lawyers' legal expertise. These dynamics reveal a paradox of legal control: striving to exercise one's legal rights often backfires for the poor and people of color.
View the recording here.
---
January 19, 2021: "Racism in Healthcare: The Haves and Have Nots"
---
Cynthia Hughes Harris, PhD
Dr. Cynthia Hughes Harris serves as the Dean of the School of Allied Health Sciences at Florida Agricultural and Mechanical University.  Dr. Harris has engaged in multiple initiatives related to inequities in health care.  She is a past recipient of a multimillion dollar NIH grant focused on health disparities in both rural and urban communities.  The research focused on systems of community empowerment as approaches to health and wellness.  Dr. Harris has also addressed the results of the qualitative experiences of minority students in different academic environments.
View the recording here. 
---
February 16, 2021: "The Black Church Fighting Against the Sin of Racism:  It's the Right Thing To Do!"
---
Rev. Dr. R. B. Holmes, Jr., Pastor
Dr. R. B. Holmes, Jr., is the pastor of the historic Bethel Missionary Baptist Church, located in the heart of downtown Tallahassee, Florida's Frenchtown community. Bethel Missionary Baptist Church was established in 1870.  Reverend Holmes has faithfully served thirty years of his nearly four decades in pastoral leadership at the Bethel Missionary Baptist Church. Dr. Holmes' strategic mission and mandate have been to "transform people for the glory of God and the good of the community."  His outstanding contributions have been recognized locally, across the state and nationally.  Fully supported by his congregation of over 3,000 members, Dr. Holmes has led the transformation of the Frenchtown community. Five Florida governors have appointed Dr. Holmes to various university boards of trustees and to various state-wide policy-making bodies in recognition of his unique leadership skills and spiritual gifts.  Under his extraordinary leadership, Bethel has over 47 active, intergenerational, family-based ministries: Christian Education, Music & Performing Arts, Infants, Children, Youth, Singles, Married Couples, Millennials/Young Adults, Collegiates, VisionTogether (Ages 40-55), Retirees/Thank you, Jesus (55+)), Military, Men's, Promise Ministry (75+), Women's, Young Mothers Mentoring, Girl Scouts, Africare, Haiti, Homeless, Veterans Outreach Ministries, etc.  
Our post-lecture discussion on Rev. Holmes' talk will be held on Tuesday, February 23rd at 7:30pm.  
View the recording here.
---
March 16, 2021: "Making a Microaggression: Technology and Resistance Against Racism"
---
Rob Eschmann, PhD
Dr. Robert Eschmann is an Assistant Professor at the Boston University School of Social Work, Faculty Affiliate in the Department of Sociology, Faculty Affiliate in African American Studies Program, and Assistant Director of Research at the BU Center for Antiracist Research. Dr. Eschmann writes on educational inequality, community violence, racism, social media, and youth wellbeing. His research seeks to uncover individual, group, and intuitional-level barriers to racial and economic equity, and he pays special attention to the heroic efforts everyday people make to combat those barriers. Dr. Eschmann's research investigates the effects of online experiences on real-world outcomes. From his work on the relationship between online communication and community violence, to his current work on race and racism in the digital era, his research bridges the gap between virtual and face-to-face experiences. His forthcoming book with the University of California Press, When the Hood Comes Off: Racism and Resistance in the Digital Era, will systematically explore the ways online communication has changed the expressions of racism, its effects on communities of color and society, and resistance to racism at individual and structural levels.
Supplementary readings prior to the presentation:
View the recording here.
---
April 13, 2021: "From Knowing to Remembering"
---
Trent Tomengo
Trent Tomengo is a Professor of Humanities at Seminole State College of Florida in Sanford where he teaches African American Humanities, Renaissance and Baroque Humanities and Medieval Humanities. He holds a Master of Fine Art degree in painting and a graduate certificate in museum studies from the University of South Florida.  Mr. Tomengo has conducted public lectures and presentations on the Harlem Renaissance, Black cultural productivity, and the spirituality of the human condition in art. In his capacity as an arts and humanities consultant, he has served on various committees in the Central Florida arts community including the Community Advisory Council for the University of Central Florida Public History Center and the Academic Committee for the Zora Neale Hurston Festival of the Arts and Humanities. 
Knowing the truth behind key historical moments has the ability to realign popular attitudes in our contemporary time.  This discussion-oriented presentation by artist and Professor of Humanities, Trent Tomengo will focus on how the emancipation of Black people in America has been commemorated through visual art, literature and music created by Black people.  It will also address the lasting impression these artistic media leave on our collective memory and why remembering is vital to the quality of our lives. 
Our post-lecture discussion on Dr. Tomengo's talk will be held on Tuesday, April 20th at 7:30pm.
View the recording here.
---
May 11, 2021: Looking forward: Racial Equity & Economic Justice in Tallahassee

---
Kim Tabari, Ed.D
Dr. Tabari has a passion for social justice, higher education, and research. She holds a doctorate degree in Educational Leadership from California State University, Long Beach, and has worked at a variety of institutions both public and private. Her research training using qualitative methodology is in students of color, in particular, African American males persisting through higher education, found in her published dissertation, African American Males and Persistence, 2013. To watch a past presentation of Dr. Tabari on Immigration and Race Equity, please go here.
Born in Guyana, South America, Kim has the lived experience as an immigrant who later became a U.S. citizen. Prior to joining the University of Southern California, Equity Research Institute, she facilitated conversations on racial, social, and healing justice topic areas. Dr. Tabari presented at numerous conferences including the CSULB College of Education Annual Symposium on Educational Leadership: Practice & Policy; American Educational Research Association; and an international Alternative Spring Break project in Ghana. Kim was also a delegation member of Human Rights Watch visiting inmates at California State Prison at Lancaster. In May 2020, she presented at the Strength in Numbers: Uniting Immigration with Other Social Causes webinar hosted by The Immigrant Learning Center housed at George Mason University.  In March 2021, she moderated a moving and healing conversation with the Daughters of the Movement that included Ilyasah Shabazz—Daughter of Malcolm X and Dr. Betty Shabazz, Gina Belafonte—Daughter of Julie and Harry Belafonte, Dr. Hasna Muhammad—Daughter of Ossie Davis and Ruby Dee, Stacy Lynch—Daughter of Bill Lynch, Suzanne Kay—Daughter of Diahann Carroll, Keisha Sutton-James—Granddaughter of Percy Sutton, and Dominique Sharpton-Bright—Daughter of Reverend Al Sharpton.
Currently, Kim is a core member of the Black Lives Matter Long Beach chapter, and works closely with her local community to uplift the needs of Black people.  She is mom to an amazing teenager, a loving sibling to three brothers and two sisters, and a certified yoga instructor. She participates regularly with a POC Rinzai zen practice LA community in Tai Chi, Somatics and other self-care modalities.
View the recording here.
---
July 13, 2021: Anti-Asian Racism: Lessons from the Past

---
Lon Kurashige, PhD

Lon Kurashige is professor of History and Spatial Sciences at the University of Southern California in Los Angeles, California. He is author of Two Faces of Exclusion: The Untold History of Anti-Asian Racism in the United States (2016) and Japanese American Celebration and Conflict: A History of Ethnic Identity and Festival, 1934-1990 (2002), winner of the History Book Award from the Association for Asian American Studies. He is editor of Pacific America: Histories of Trans-oceanic Crossings (2018) and co-editor of "Conversations in Transpacific History," a special edition of Pacific Historical Review (2014). His article "Rethinking Anti-Immigrant Racism: Lessons from the Los Angeles Vote on the 1920 Alien Land Law" won the Carl I. Wheat prize for best publication to appear in Southern California Quarterly between 2012 and 2014. His articles also have appeared in the Journal American History, Pacific Historical Review, Reviews in American History, and other scholarly journals.  Kurashige is co-editor of the textbook Major Problems in Asian American History, 2nd ed. (2017) and a founding author for the college-level textbook Global Americans: A History of the United States (2017).  Kurashige has received two Fulbright visiting lecturer fellowships to Japan (2003-04 and 2018-19) and research awards from the Social Science Research Council, National Endowment for the Humanities, Rockefeller Foundation, and USC. He teaches courses at the undergraduate and graduate levels on US history, American immigration and ethnicity, Asian American history, quantitative history, and California and the West.  
View the recording here.
---